Feel free to contact us at denver.aggie@gmail.com for any questions or suggestions you might have.
Originally from San Antonio, Travis moved to Brighton, CO when he was 9 years old. He spent a year at CU Boulder before moving back to Texas and finishing his B.S. in Aerospace Engineering in 2013. While at A&M, Travis was a T-Camp counselor and a Student Engineer at the AggieSat Lab.
After graduating, he began his career in Sunnyvale, CA with Lockheed Martin Space as a Systems Integration and Test Engineer. He transferred within the company to finally return to his second home of Colorado in 2015 and has been here ever since. He received his M.S. in Mechatronics Systems Engineering from the University of Denver in 2020. He currently lives in Littleton and enjoys spending time with friends and family, barbecuing, fishing, watching sports, and is currently getting into golfing.
Kyle grew up in Houston and graduated with a degree in Mechanical Engineering in 2017 where he was in the Corps of Cadets, Squadron 4. In 2020 he received his Master of Business Administration from the University of Houston. He currently works in the energy industry as a manager overseeing the transition to renewable energy sources.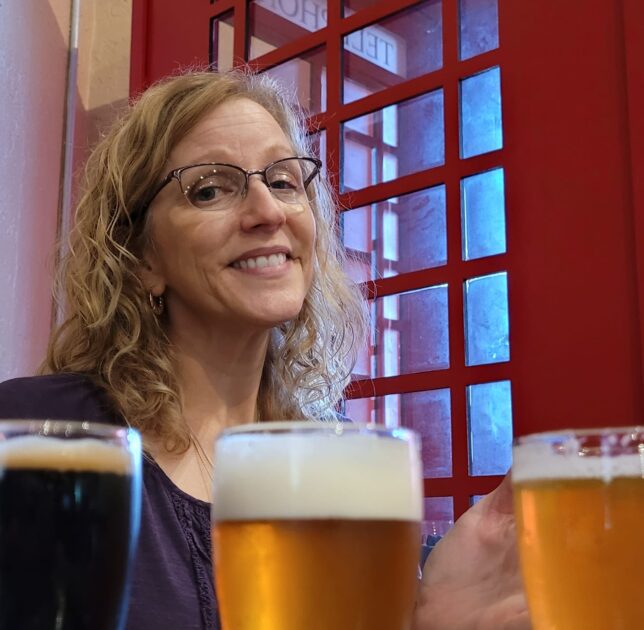 Celine graduated in May 2018 with her Bachelor's in International Studies with a double minor in Mandarin Chinese and Business Administration. She also received the Hollingsworth Leadership Excellence Program Certificate in Leadership Study and Development which she earned during her time in the Corps of Cadets (Corps Staff/Squadron 18). In 2022 she received her Master's in Organizational Leadership from CU Boulder. She's currently a Campus Recruiting Consultant for Plante Moran and owns and operates her own travel agency part time. She currently resides in Arvada with her husband.
Rebecca originally came from New Jersey where she completed her B.S. in 2014 in Meteorology from Rutgers University. She then saw the light and received her M.S. in Atmospheric Sciences from Texas A&M in 2016. She has worked in the public and private sectors through multiple internships and jobs including NOAA. She currently works as an air quality professional at Kleinfelder. She happily lives in Aurora with her husband Chris.
Marco graduated with a B.S. in Engineering Technologies. While at A&M he was a member of the Corps of Cadets, Company B-1. Marco currently works with Lockheed Martin Space as a Materials Engineer. He enjoys hiking, running, and traveling. He currently lives with his wife he met at A&M and their newborn son.
If you are interested in volunteering with the Denver A&M Club, please contact Danny Wells at denver.aggie@gmail.com.
Board of Directors
Chuck Bradley '93, Chris Busch '95, Jim Kast '80, Amy Smith '05, Sarah Spivey '00, and Meghan Bierman '02.